Embarking on a first date in Missouri offers a variety of exciting opportunities to explore the state's natural beauty, cultural offerings, and charming towns. In this article, we'll provide you with valuable tips and ideas to ensure your first date in Missouri is truly unforgettable. From outdoor adventures to culinary delights, we'll guide you toward creating a memorable connection on your first date in the Show-Me State.
For more insight, we also have articles on First Date Red Flags and Romantic Rainy Days.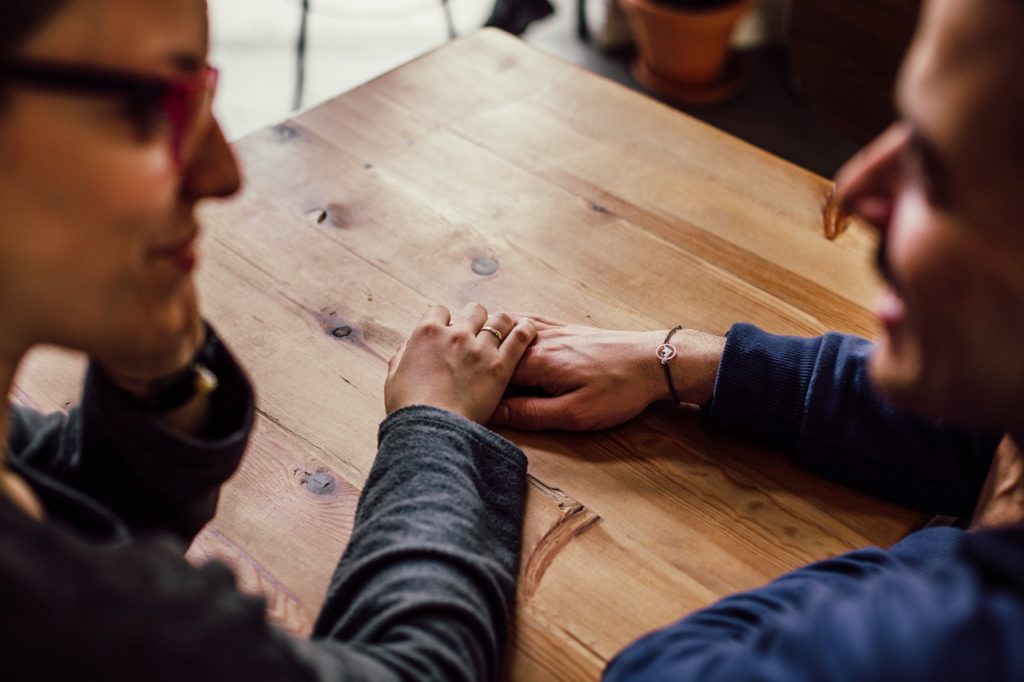 Explore Missouri's Natural Beauty
Missouri is blessed with breathtaking natural landscapes that serve as the perfect backdrop for a memorable first date. Consider visiting places like the picturesque Ozark Mountains. The tranquil shores of the Lake of the Ozarks, or the scenic trails of the Mark Twain National Forest. Go hiking, have a picnic by a waterfall, or go boating on one of the state's many lakes. Exploring Missouri's natural beauty together sets the stage for a remarkable connection and creates lasting memories.
Discover Missouri's Charming Towns
Immerse yourselves in the charm of Missouri's small towns and historic districts. Consider planning your first date in towns like St. Charles, Hermann, or Arrow Rock, known for their quaint streets lined with unique shops, cozy cafes, and historic landmarks. Take a leisurely stroll, explore art galleries, or visit local wineries. These charming towns provide a romantic setting and an opportunity to connect on a deeper level.
Indulge in Culinary Delights
Missouri's culinary scene offers a wide range of delicious options to satisfy any palate. Plan your first date at a local restaurant that specializes in Missouri's comfort foods, such as Kansas City-style barbecue, toasted ravioli, or St. Louis-style pizza. You can also explore farmers markets or food festivals to sample locally sourced ingredients and artisanal creations. Sharing a meal together allows you to savor the flavors of Missouri and create a delightful bonding experience.
Experience Missouri 's Cultural Offerings
Missouri is home to a vibrant arts and cultural scene, offering a wealth of opportunities for a memorable first date. Consider visiting museums, art galleries, or attending live performances in cities like St. Louis or Kansas City. Explore the rich history of the state by visiting historical sites or taking a guided tour. Engaging in cultural experiences together fosters a deeper connection and appreciation for Missouri's heritage.
Thrilling Outdoor Adventures
Missouri's diverse landscape invites outdoor enthusiasts to embark on thrilling adventures. Plan an adventurous first date that involves activities like zip-lining through the treetops, canoeing along scenic rivers, or exploring the famous caves of the state, such as the Meramec Caverns or the Fantastic Caverns. These outdoor adventures create a sense of shared excitement and provide opportunities for meaningful conversations and connections.
Unique Missouri Experiences
Elevate your first date in Missouri with unique and unconventional experiences that showcase the state's distinctiveness. Attend a local music festival, take a scenic ride on a vintage train, or explore the iconic Gateway Arch in St. Louis. These distinctive activities not only make your first date memorable but also demonstrate your thoughtfulness and creativity.
In conclusion, planning an unforgettable first date in Missouri is all about embracing the state's natural beauty, charming towns, cultural offerings, and diverse experiences. From exploring scenic landscapes to indulging in culinary delights and engaging in thrilling adventures, Missouri offers countless opportunities for a remarkable first date. By incorporating these tips, you'll create an unforgettable experience that sets the stage for a potential long-lasting connection.